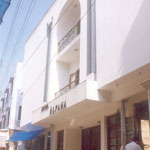 Alpana Hotel Ram Ghat, Lower Road, Haridwar, Uttrakhand, India
Alpana Hotel Haridwar is situated 500 meters from Har-Ki-Pauri Ghat (main bathing ghat where evening arti is performed everyday) and around 100 meters from Ram Ghat and Vishnu Ghat.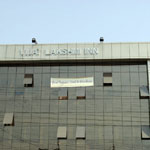 Hotel Vijay Lakshmi Inn, Chndra Charya Chowk Ranipur Mode Haridwar (Uttrakhand)
Hotel Vijay Lakshmi Inn is the first Boutique hotel in Haridwar. It is individual and focused on offering their services in a comfortable,an exclusive luxury hotel in the heart of Haridwar city that offers every comfort with an easy reach.